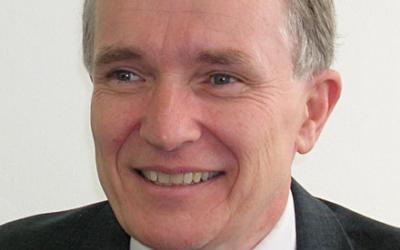 The Board of Trustees of Worthington Libraries welcomed Gary Sandefur as the organization's newest board member on January 16, 2018.
Sandefur will serve a term of seven years and fills the board seat left vacant by John Butterfield, who left the board in December after serving for seven years.
Gary Sandefur is a Certified Public Accountant with more than 35 years of experience in financial management. He has lived in the district for more than 20 years and has been actively involved in the Ohio Historical Society, Friends Foundation of Worthington Libraries and YMCA. He received a B.S. in Business Administration from Miami University and a Master's in Business Administration from Capital University.
In his application to serve on the library board, Mr. Sandefur wrote:
I am an avid lifelong reader and user of Worthington Libraries and would like to contribute to its continued success in serving all sectors of the community to support reading, learning and social connectivity in a rapidly changing world.
In addition to Gary Sandefur, Worthington Libraries is served by board members Linda Mercadante (president), Adam Smith (vice president), Rochelle Wilkerson (secretary), J. Craig Baker, Lauren Fromme and Michele Bair. The Board meets regularly once per month and holds committee meetings as needed throughout the year. All meetings of the Worthington Libraries Board of Trustees are open to the public.