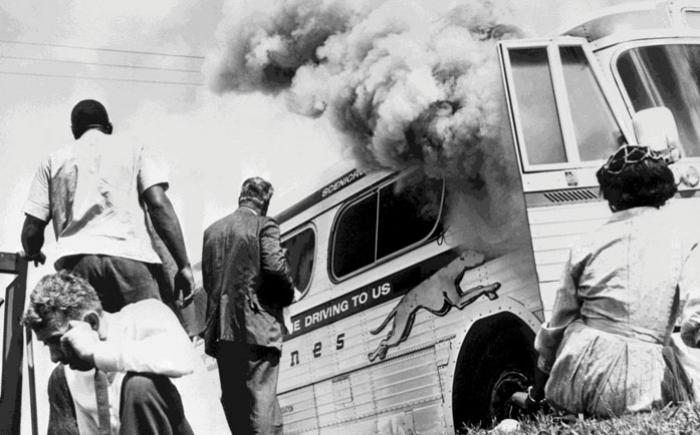 Explore a little-known chapter in civil rights history
Despite two earlier Supreme Court decisions mandating the desegregation of interstate travel facilities, black Americans in 1961 continued to endure hostility and racism while traveling through the South. Freedom Riders set out to change that with a simple, but daring, plan: to board buses in small, interracial groups to test and challenge segregated facilities.
For six months, Freedom Riders endured savage beatings, humiliation and imprisonment, but ultimately their brave actions and commitment to nonviolence changed the United States forever.
The Library will host the traveling exhibition, "Freedom Riders 1961," from September 26 to October 24 at Old Worthington Library. The exhibit explores the little-known grassroots movement, and explains how the selfless actions of 400 black and white Americans laid the groundwork for some of the most important civil rights legislation in our nation's history.
Freedom Riders is a traveling exhibition developed by the Gilder Lehrman Institute of American History in partnership with American Experience. Major funding for the traveling exhibition was provided by the National Endowment for the Humanities.
See below for special programs planned in conjunction with the Freedom Riders exhibit.