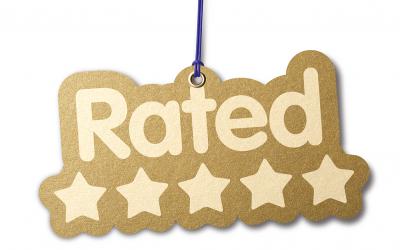 In the latest round of evaluation of public libraries nationwide, Library Journal has once again awarded Worthington Libraries a five-star rating.
Over the 11 editions of the published Index of Public Library Service, 641 libraries have received a starred rating in one or more years. A total of 62 libraries received stars in each of the 11 editions. Of those, just 10 U.S. public libraries earned a five-star rating each and every year. Worthington Libraries is one of those 10 libraries.
To earn a starred rating, a library must:
provide public service statistics, including materials checked out, patron visits, public internet computer use, program attendance and circulation of electronic materials (libraries were evaluated on these items relative to the performance of other libraries in their peer group);
meet the Institute of Museum & Library Services definition of a public library;
have $10,000 or more in total operating expenditures annually; and
serve a legal service area population of 1,000 or more residents.
For 2018, 7,361 U.S. public libraries were scored on the Index of Public Library Service and 257 received stars. Of those, 85 received a five-star rating.
Worthington Libraries was evaluated in a category of libraries with total annual operating expenditures of over $5 million but less than $10 million.