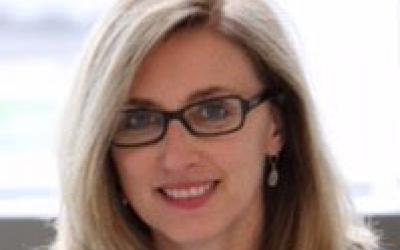 On January 15, Kimberly Coomer Anderson was sworn in as the newest member of the Worthington Libraries Board of Trustees.
Coomer Anderson begins a seven-year term that will conclude in 2025. She replaces J. Craig Baker, who left the board in December 2018 at the completion of his seven-year term.
In her application to serve on the board, Coomer Anderson wrote:
The Worthington Libraries are a tremendous resource to our community, and I would like to contribute my time and efforts to support the organization. I would like to continue the library's efforts to provide all types of resources to the public and to continue the efforts to make all members of our community aware of the many ways the Worthington Libraries can be relevant and helpful in their daily lives.
Kimberly Coomer Anderson has lived in the Worthington School District for 14 years and is active in the Worthington Hills Civic Association. She received a Bachelor of Arts in Communications and Psychology from Olivet Nazarene University and a Juris Doctorate from Capital University. She currently serves as Chief Legal Counsel for the State Medical Board of Ohio and Ohio Department of Developmental Disabilities.
In addition to Coomer Anderson, the library board is served by Adam Smith (president), Linda Mercadante (past president), Rochelle Wilkerson (vice president), Lauren Fromme (secretary), Michelle Bair and Gary Sandefur.