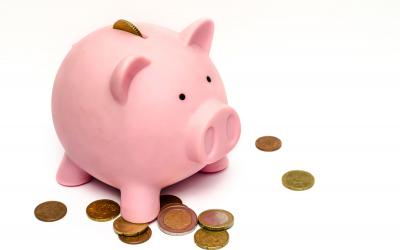 Worthington Libraries was recently recognized with a Certificate of Achievement for Excellence in Financial Reporting from the Government Finance Officers Association (GFOA) for our 2018 Comprehensive Annual Financial Report (CAFR). The Library also received an Auditor of State Award with Distinction from the office of Dave Yost, State Auditor of Ohio.
Less than 10 percent of government entities in the United States, and only five library systems in Ohio, prepare an annual CAFR. It is prepared using generally accepted accounting principles for governments and contains financial statements and other financial and statistical data that provide complete and full disclosure of all material financial aspects of Worthington Libraries. The complete CAFR document is available for public review online.
The GFOA is a national organization that presents the Certificate of Achievement for Excellence in Financial Reporting award after the CAFR has been reviewed by three financial professionals from various parts of the country. It is awarded to government units (cities, counties, libraries, etc.) whose CAFR achieves the highest standards in government accounting and financial reporting. Less than five percent of government agencies nationally receive the GFOA award. The Certificate of Achievement is the highest form of achievement in the areas of governmental accounting and financial reporting, and its attainment represents a significant accomplishment by a government and its management.
Worthington Libraries Director Chuck Gibson states:
That we have received these awards each year since 2008 speaks volumes about the quality of the library's staff and our organizational commitment to stewardship. Worthington taxpayers should be assured we spend their money wisely to provide them with high quality services, materials and programs.
The Auditor of State Award with Distinction— given to entities that file an annual CAFR and timely financial reports in accordance with generally accepted accounting principles, as well as receive a "clean" audit report— is also presented to very few public entities in the State of Ohio.