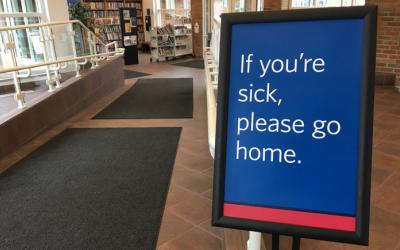 Worthington Libraries is taking steps to mitigate the spread of the novel Coronavirus (COVID-19) and keep our community safe.
While our libraries currently remain open, we are cancelling all library events, programs (including storytimes), classes, book discussion groups and public meeting room reservations beginning Friday, March 13 through at least Friday, April 3. Homework Help Centers will also be closed.
This is a cautious but necessary response to our present situation. We are working with our community partners and following recommended guidelines from the Centers for Diseases Control and the Franklin County Health Department. We will keep you informed of any additional changes in operation as this situation continues to develop.
While the libraries remain open, we ask that patrons exercise caution when visiting. Please do not use our libraries in person if you are sick or at high risk of contracting the virus. This will help everyone in our community remain healthy. There are many ways for you to access library services and resources, including books, magazines and movies, from home.
Thank you for your understanding and patience as we respond to this health crisis.