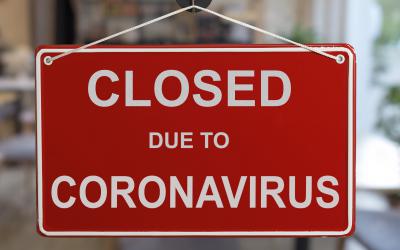 We know you are all anxious for the library to open. We are, too! At present, we don't have permission from Governor DeWine to open libraries. In order for us to get physical books back in the hands of patrons, we have to make sure they are safe to handle. 
Central Ohio libraries are currently working with our partner libraries, OCLC and Battelle to conduct research to determine how long the novel coronavirus can live on surfaces, such as paper and plastic. Until we have the results of this research, we can't guarantee the safety of staff or patrons when handling or borrowing library materials. Unfortunately, this research will take a few weeks to complete. 
We thank you for your continued patience and support, and will let you know our plan to begin library service as soon as possible.
While we are closed, the library offers a wide array of services, such access to audiobooks, digital books, movies and music including many always available titles, through our website.
Concerned about coronavirus? Please visit these trusted sources for updated information on how to protect yourself and your family.
Frequently asked questions
Items due
If you have library materials checked out, please keep them until we re-open. Due dates will be adjusted accordingly. Please disregard any overdue notices you may receive.
Bookdrops
The bookdrops are closed. Please keep your library materials until the Library re-opens. No fees will be charged to your account.
New library cards
We have streamlined our registration process, making it possible to get a library card without visiting our physical locations. All you need is an email address. We will send you card details via email within two business days, so you can access our online resources. Once the libraries are open, you will be able to use this card to borrow physical materials (after you visit and show proper identification).
Curbside, drive up, locker pickup
At this time, we feel providing curbside, drive up and locker pickup services could potentially put both staff and library patrons at risk of getting sick. Studies show the coronavirus can live on surfaces, including plastic book covers, for days, making any returned items problematic for staff to handle. The safest way to use the Library is online, with access to audiobooks, digital books, movies and music.
WiFi access
WiFi access at all three of our locations is accessible from outside the buildings. It's possible to access it and work remotely outside or from your car.
How to reach us
If you have a question or comment, we're still here for you! Get help by email, phone and chat.