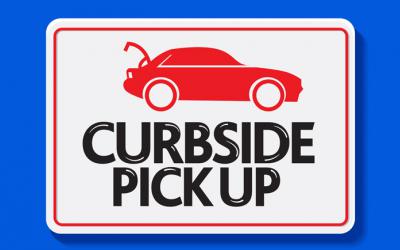 Worthington Libraries will begin a phased reopening on Tuesday, May 26. Curbside pickup of reserves will be made available to patrons who have had items waiting since March 13, when the Library closed to mitigate the spread of COVID-19.
Patrons with items held at any location of Worthington Libraries (Old Worthington Library, Northwest Library and Worthington Park Library) will be invited to schedule curbside pickup via email or text message (depending on the notification preferences listed in their account).
During this first phase of curbside pickup, the Library will not be accepting returns. The date for accepting return of materials has not yet been determined. Once that process begins, returned items will be quarantined for at least 72 hours before they are returned to the shelves or borrowed by other patrons.
Although no dates have been confirmed, patrons will soon be able to reserve items for curbside pickup. The Library is also working on a plan to provide, at first, limited access to the buildings. When the buildings reopen, patrons will be asked to wear masks and adhere to social distancing guidelines. All in-person library programs and use of the library's meeting rooms remain suspended until further notice.
While we are closed, the library offers a wide array of services, such access to audiobooks, digital books, movies and music including many always available titles, through our website.
Concerned about coronavirus? Please visit these trusted sources for updated information on how to protect yourself and your family.
Frequently asked questions
Items due
If you have library materials checked out, please keep them until we re-open. Due dates will be adjusted accordingly. Please disregard any overdue notices you may receive.
Bookdrops
The bookdrops are closed. Please keep your library materials until the Library re-opens. No fees will be charged to your account.
New library cards
We have streamlined our registration process, making it possible to get a library card without visiting our physical locations. All you need is an email address. We will send you card details via email within two business days, so you can access our online resources. Once the libraries are open, you will be able to use this card to borrow physical materials (after you visit and show proper identification).
WiFi access
WiFi access at all three of our locations is accessible from outside the buildings. It's possible to access it and work remotely outside or from your car.
How to reach us
If you have a question or comment, we're still here for you! Get help by email, phone and chat.