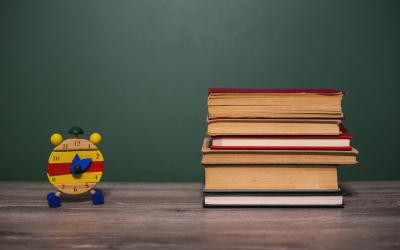 Bring it on back!
Beginning Tuesday, June 9, patrons can return library items during the following hours of operation:
Monday: 4–8pm
Tuesday-Thursday: 9am–1pm and 4–8pm
Friday: 9am–noon and 3–6pm
Saturday: 10am–2pm 
Bins for returned library materials will be placed outside or, in case of inclement weather, just inside the entrance. Exterior book drops and the drive-through window at Northwest Library will remain closed. There will be no drive-up return option. 
Curbside pickup of reserved items will also be available during these hours, but we will not personally accept returns (don't hand us stuff!) from patrons during curbside appointments. Patrons with items to return must place their items in the bins themselves. 
Safety first!
Service hours at this time reflect our commitment to keeping staff and patrons safe as we continue to mitigate the spread of COVID-19. In addition: 
Library surfaces are thoroughly cleaned and sanitized between each shift change
Returned materials will be quarantined for 72 hours before they are handled by library staff or made available for other patrons to check out (returned items will still show on accounts during this time period)
If you are entering the library to return items, we strongly recommend you wear a mask or face covering. If you don't have a mask, they will be made available upon entry.
We look forward to adding additional services as our phased reopening continues. We thank you for your ongoing patience and support of the Library! 
While library services are limited, we offer a wide array of services, such access to audiobooks, digital books, movies and music including many always available titles, through our website.
You can get a library card without visiting in person—all you need is an email address. Wi-Fi access at all three of our locations is accessible from outside the buildings.
If you have a question or comment, we're still here for you! Get help by email, phone and chat.
Concerned about coronavirus? Please visit these trusted sources for updated information on how to protect yourself and your family.