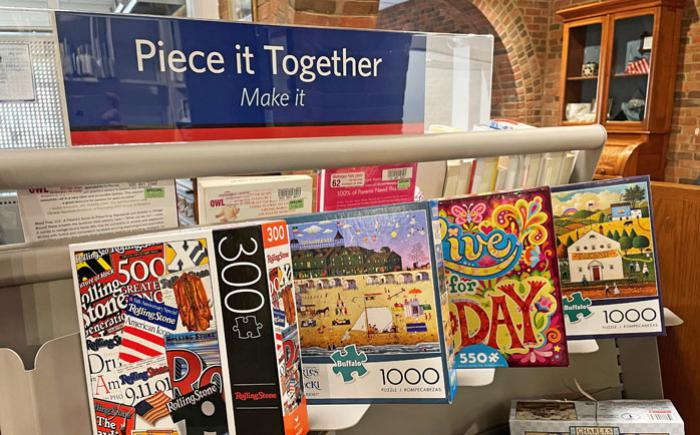 Need an excuse to hole up at home? Library displays have jigsaw puzzles and knit kits  
Looking for an excuse to hole up at home? The Piece it Together displays at each library location have what you need to keep it cozy!
Stop in and pick up:
A jigsaw puzzle – Bring a puzzle from home (please make sure no pieces are missing) to exchange for one new to you! Just leave yours on the display. Puzzles do not need to be checked out.
A Warm Up Worthington block-making kit – Take part in our popular community service project! Kits contain yarn and patterns for knitting or crocheting 7"x9" blanket blocks. Return completed blocks. They will be stitched into blankets and donated to area charities.