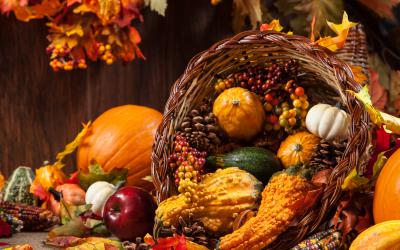 Mark your calendar with our upcoming special hours.
The Library will close early at 6pm on Wednesday, November 24 and will remain closed on Thursday, November 25.
The Library will reopen for regular hours at 10am on Friday, November 26.
Items returned when the Library is closed for the holiday will not be processed and may remain on your account until the Library re-opens.
To allow library staff members to enjoy time off with their families, bookdrops may be unavailable when the Library is closed for holidays. Please do not leave any library materials outside the bookdrop when it is closed or full.
To keep current with all our upcoming closures, visit our Calendar.
Happy Thanksgiving!