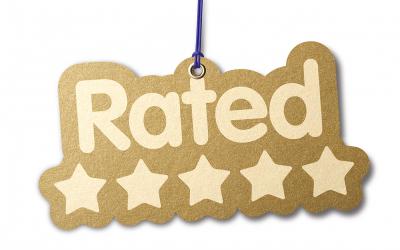 In the latest round of evaluation of public libraries nationwide, Library Journal has once again awarded Worthington Libraries a five-star rating.
Over the 14 editions of the published index of Star Libraries, just five U.S. public libraries earned a five-star rating each and every year. Worthington Libraries is one of those five libraries.
To earn a starred rating, a library must:
provide public service statistics, including circulation of physical materials, circulation of electronic materials, library visits, program attendance, public internet computer use, public Wi-Fi use and use of online resources (libraries were evaluated on these items relative to the performance of other libraries in their peer group);
meet the Institute of Museum & Library Services definition of a public library;
have $10,000 or more in total operating expenditures annually; and
serve a legal service area population of 1,000 or more residents.
For 2021, the ratings are based on pre-pandemic statistics, using 2019 data. 5,846 U.S. public libraries were scored on the Index of Public Library Service and 256 received stars. Of those, 85 received a five-star rating.
Worthington Libraries was evaluated in a category of libraries with total annual operating expenditures of over $10 million but less than $30 million, a higher spending category than in previous years.
There are 26 starred libraries in Ohio— ranking second in the U.S.— including three of our partner libraries in the Central Library Consortium: Columbus Metropolitan Library, Grandview Heights Public Library and Upper Arlington Public Library.