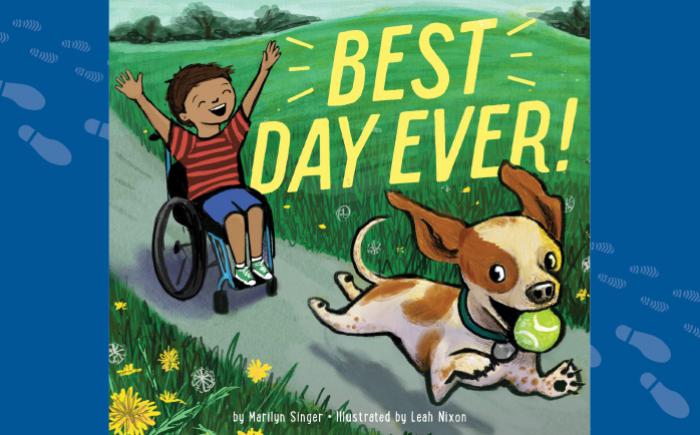 April's Story Stroll title features an an exuberant pup and her exasperated boy
Enjoy a Story Stroll in downtown Worthington!
Throughout April, a number of downtown businesses will have individual pages of the picture book, Best Day Ever!, hanging in their High Street-facing windows or doors. At Old Worthington Library, where the Story Stroll starts, pick up a map at the accounts desk or in the children's area (or download and print the map below), then gather your family and walk from business to business reading the pages and completing the early literacy prompts that accompany the story.
Marilyn Singer's Best Day Ever! features an an exuberant, boundary-pushing pup and her exasperated boy in a reassuring story about unconditional love and the challenges of trying to always be on your best behavior.
Downloads
Story Stroll map [PDF]