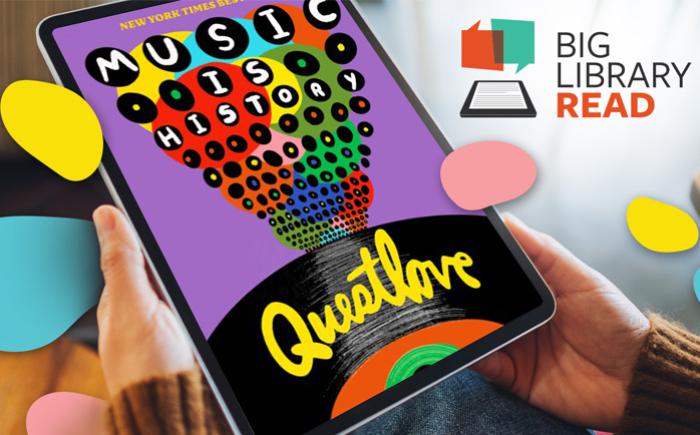 It's easy to join April's Big Library Read-- just read Questlove's Music Is History!
Worthington Libraries is participating in Big Library Read, a global book club!
To join in, read Questlove's Music Is History, an exploration of recent American history through music, in April. A discussion of the bestseller is planned at Old Worthington Library on April 20 at 6:30pm. Attend in-person or via Zoom.
Focusing on the years 1971 to present day, Music Is History combines Questlove's deep musical expertise with his curiosity about history, whether investigating how the blaxploitation era reshaped Black identity or considering the way disco took an assembly-line approach to Black genius.
Big Library Read is facilitated by Overdrive. Borrow the Music Is History e-book or e-audiobook for free, without waiting, April 4-18.