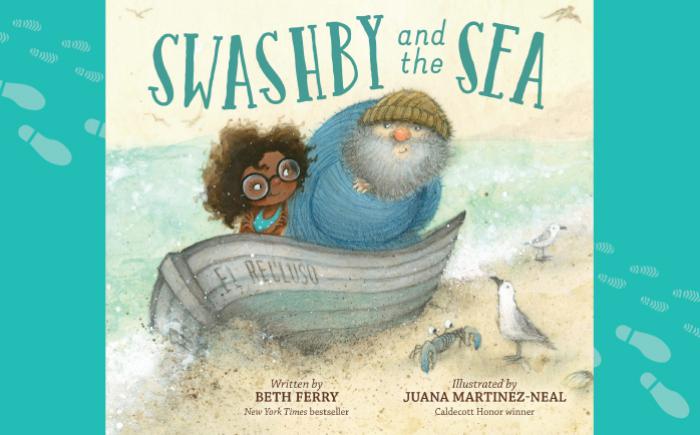 What will Swashby do when his quiet life is disrupted? Stroll for the whole story!  
Enjoy a Story Stroll in downtown Worthington!
Throughout June, a number of downtown businesses will have individual pages of the picture book, Swashby and the Sea, hanging in their High Street-facing windows or doors. At Old Worthington Library, where the Story Stroll starts, pick up a map at the accounts desk or in the children's area (or download and print the map below), then gather your family and walk from business to business reading the pages and completing the early literacy prompts that accompany the story.
Beth Ferry's Swashby and the Sea reminds readers that it's never too late to turn the tide and make new friends.
Downloads
Story Stroll map [PDF]