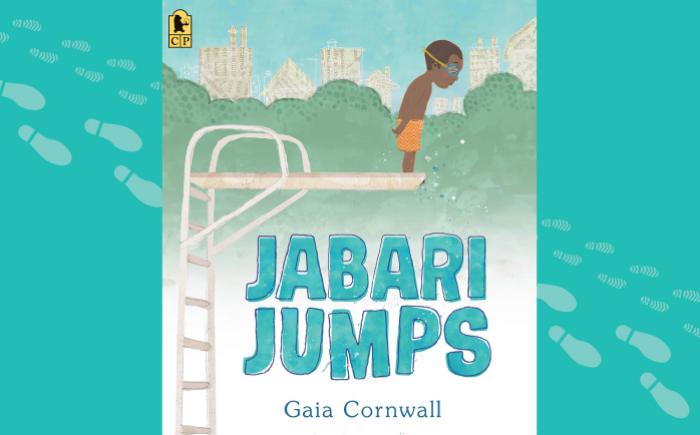 Will Jabari overcome his fears and take the plunge? Stroll for the whole story!
Enjoy a Story Stroll in downtown Worthington!
Throughout August, a number of downtown businesses will have individual pages of the picture book, Jabari Jumps, hanging in their High Street-facing windows or doors. At Old Worthington Library, where the Story Stroll starts, pick up a map at the accounts desk or in the children's area (or download and print the map below), then gather your family and walk from business to business reading the pages and completing the early literacy prompts that accompany the story.
In Jabari Jumps, author Gaia Cornwall captures a moment between a patient and encouraging father and a determined little boy almost absolutely ready to make a giant splash.
Downloads
Story Stroll map [PDF]