February 1, 2018
7:00pm - 8:30pm
Peggy R. McConnell Arts Center
777 Evening Street
Worthington, OH 43085
United States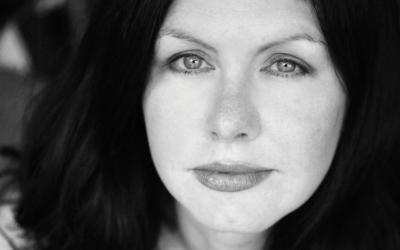 Genre-hopping teen author writes strong heroines, dark storylines          
Although she writes in a variety of genres-- from dystopian science fiction (Not a Drop to Drink) to gothic historical thriller (A Madness So Discreet) to contemporary (The Female of the Species)-- one word goes a long way to describe any Mindy McGinnis novel: dark.
McGinnis, who won the Edgar Allan Poe Award for Young Adult Fiction in 2016, knows her audience, having worked in a high school library for 15 years, before leaving to write full-time. Her other books include In a Handful of Dust, Given to the Sea and This Darkness Mine, which was released earlier this month.
Tickets
$15 adults, including a 6pm reception*
$10 teens and members of the Friends Foundation of Worthington Libraries, Friends of the Columbus Metropolitan Library and McConnell Arts Center (reception included)
Tickets are available at the McConnell Arts Center, by phone at 614-431-0329 and online. In order to receive their discount, Friends Foundation of Worthington Libraries members must use a special code when purchasing tickets; call 614-807-2605.
*Be part of the in crowd! At 6pm, meet the author at an exclusive reception.
In addition to Worthington Libraries, Hear & Now sponsors include the McConnell Arts Center and Holiday Inn.