February 11, 2018
1:15pm - 4:45pm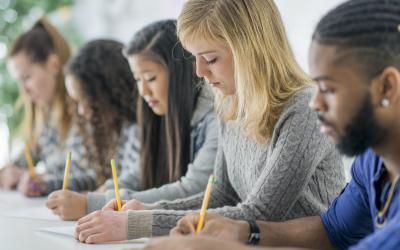 This four-part series, led by Srinath Sampath, who has a PhD in statistics from The Ohio State University, will cover in detail each section of the ACT.
During this session (registration required for each), you'll go over important formulas and theory for pre-algebra, elementary algebra, and intermediate algebra. This review will cover about 55% of the Math section.
Note: the session will have two 5-minute breaks. For teens in grades 9-12.
Part of the series
Recommended for
More like this
Registration