May 1, 2018
7:30am - 9:00am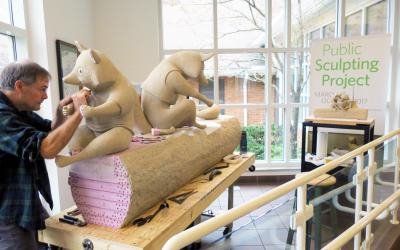 Reading with Friends sculpture debuts during Community Breakfast
The sculpture you may have watched take shape last year-- either in the library's lobby or on social media-- is bronzed and ready for installation! Join us as we unveil Reading with Friends in its permanent outdoor location on the west side of the library.
This event, and the sculpture, is funded by the Friends Foundation of Worthington Libraries.
Everyone is invited to attend the Community Breakfast. Please RSVP to Theresa at 614-807-2610.
More like this