July 25, 2018
7:30pm - 9:00pm
Villa Milano
1630 Schrock Road
Columbus, OH 43229
United States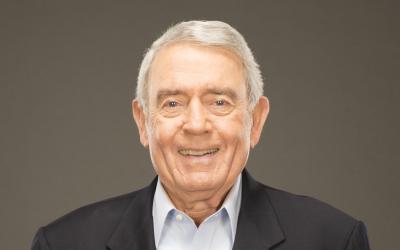 Journalist Dan Rather will discuss his latest book, What Unites Us: Reflections on Patriotism, and much more
The Friends Foundation of Worthington Libraries and the Columbus Metropolitan Club are pleased to invite you to a special evening with legendary journalist and author, Dan Rather, as he discusses his latest book, What Unites Us: Reflections on Patriotism.
From politics, the media, current events and our country's most pressing issues-- to inspiring words of wisdom on leadership, education, social justice, civic involvement and the importance of philanthropy-- Dan Rather speaks from the heart and treats audiences to a memorable encounter with a living legend.
Books will be available for purchase and signing following Mr. Rather's presentation. Pre-purchase What Unites Us from Gramercy Books and 20% of the purchase price will be donated to the Friends Foundation.
Presentation-Only Tickets
WBNS-10TV's Scott Light, 5:30 pm anchor and host of "Face the State," will be the evening's emcee and host for the audience Q&A. There will be a cash bar and pizza available for purchase.
$45 for members of the Friends Foundation of Worthington Libraries* and/or Columbus Metropolitan Club (includes reserved seating)
$50 for general public
For more information, call 614-464-3220, ext. 1.
Please note: You will receive an electronic confirmation that will admit you. No tickets will be mailed.
This event is sponsored by the Friends Foundation of Worthington Libraries, the Columbus Metropolitan Club and Gramercy Books, with support provided by WBNS-10TV and the Columbus Dispatch.
*In order to receive their discount, Friends Foundation of Worthington Libraries members must use a special code when purchasing tickets; call 614-807-2626.
Recommended for