January 27, 2019
2:00pm - 4:00pm
The Shops at Worthington Place
7227 N. High Street
Worthington, OH 43085
United States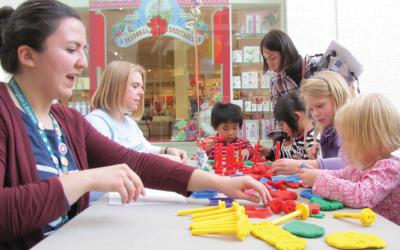 Join library staff at the Shops for activities that will get kids excited about reading!
Attention: parents, caregivers and teachers! Looking for ways to get kids excited about reading? Don't miss this event that will be packed with pointers, plus games, crafts, stories and visits from costumed storybook characters Pete the Cat and Llama Llama. You can also connect with community agencies serving children and families.
The Family Reading Festival celebrates reading and the important role it can play in the lives of young children and families. Studies show that reading to children from birth through age five (and beyond) has a tremendous impact on their early development and ability to learn.
More like this