April 1, 2019
7:00pm - 8:00pm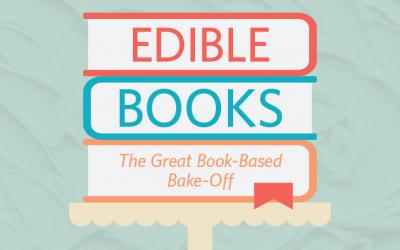 Enter your edible literary creation in Northwest Library's 11th annual competition
Enter your edible literary creation in this light-hearted competition to see who has the best looking, tasting and most creative entry!
The library's 11th annual contest will feature celebrity judges Nick Dekker and 101 Beer Kitchen's Matt McKeehan and prizes for professionals and amateurs of all ages.
Don't miss entries from these professionals: Bakes by Lo, Bess' Cakery and Mrs. Goodman's Baking Co.
Registration and set up starts at 6 pm and judging and viewing will take place from 7-8 pm, at which time awards will be presented and the entries eaten.
The Edible Book Festival was initiated by a group of book artists in 1999, and has since become an international event.
Held annually on April 1 in places like Australia, England, India, Japan, Luxembourg and the Netherlands, festivals celebrate April Fool's Day and the birthday of French gastronome Jean-Anthelme Brillat-Savarin.
More like this