July 27, 2021
6:30pm - 7:30pm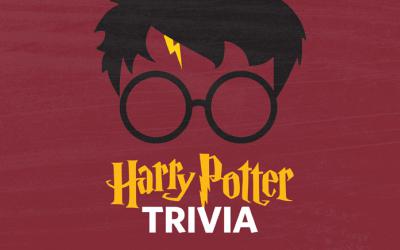 Whether magical or muggle, tweens and teens will love July 27's online contest!
Harry Potter's birthday is coming up, so celebrate by taking part in a "Jeopardy"-style contest featuring trivia related to both the books and movies! For ages 9-17.
Participants will "meet" via Zoom. When registering, please make sure your email address is correct as Zoom invitations will be emailed 24 hours before the event.
More like this
Registration