October 19, 2021
6:30pm - 7:30pm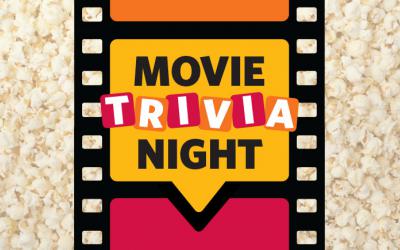 Online contest will challenge your knowledge of movie trivia. Join us October 19!
The category: movies; the object: fun! Can you win a "Jeopardy"-style contest featuring questions about famous movie quotes, classic films, Oscar winners and more? For adults.
Participants will meet via Zoom. When registering, please make sure your email address is correct as Zoom invitations will be emailed 24 hours before the event.
Recommended for
More like this
Registration