November 18, 2021
6:00pm - 7:30pm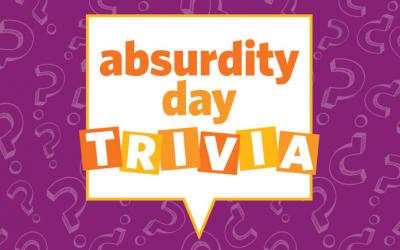 Join us for an absurdly fun trivia night to celebrate National Absurdity Day! Can you win a "Jeopardy"-style contest featuring questions that run the gamut of wacky topics from famous comedies to simply strange facts? For ages 12 and up.
Participants will meet via Zoom. When registering, please make sure your email address is correct as Zoom invitations will be emailed 24 hours before the event.
More like this
Registration
Registration is required and will open on at . Please check back then.