June 15, 2022
7:00pm - 8:00pm
Palace Theatre
34 W Broad Street
Columbus, OH 43215
United States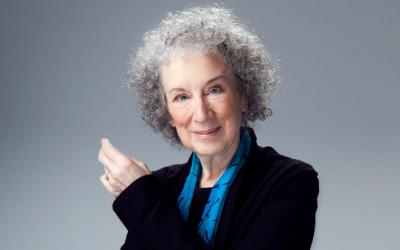 Library partners bring Margaret Atwood to Columbus June 15-- tickets on sale May 1
Worthington Libraries, in partnership with eight other central Ohio libraries, will host Margaret Atwood. The acclaimed author, in conversation with WOSU's Ann Fisher, will discuss her storied literary career, which includes the publication of The Handmaid's Tale and its sequel, the 2019 Booker Prize-winning The Testaments. Her latest release, Burning Questions, is a collection of more than 50 essays that aim her intellect and humor at the world. Copies of Atwood's books will be available for purchase.
Tickets, which range from $25-$75, go on sale May 1. Please note: some Covid restrictions may be in place during the event.
Presented by Bexley Public Library, Columbus Metropolitan Library, Grandview Heights Public Library, London Public Library, Plain City Public Library, Southwest Public Libraries, Upper Arlington Public Library, Westerville Public Library and Worthington Libraries.