Need help putting together a PowerPoint presentation? Math homework got you down? Looking for a place to practice reading? Library staff and volunteer homework helpers are here to assist students with school assignments of all kinds!
What we offer
Trained library staff and volunteers to help with school assignments
School supplies, such as pencils, markers, paper and tape
Learning tools, such as calculators, rulers, protractors and flashcards
Computers for student-only use, equipped with internet access and Microsoft Office 2019
Free printing of homework-related materials
What you need to know
Homework help is available on a first-come, first-served basis.
If you have any questions about the Homework Help Center, please Ask Us!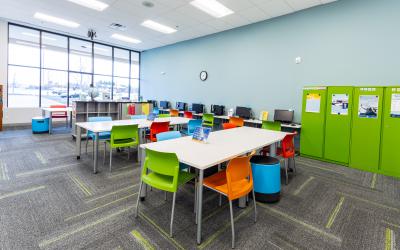 Upcoming closures
Day before Thanksgiving
Nov 24, 2021
Winter break
Dec 20, 2021
Manager

I am the Homework Help Center associate at Worthington Park Library. I love learning and biology is my favorite subject. I'll read just about anything, but I especially like historical fiction and mysteries. I also listen to lots of audiobooks. Besides reading, I like to bake, cook, craft and watch classic movies.
Get in touch