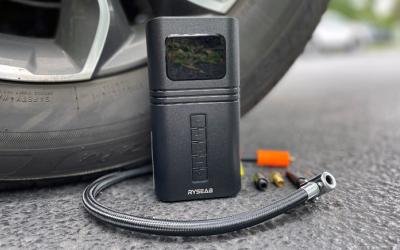 Tripped tire pressure sensor? Check out an air compressor and get on the road again
If it's the first chilly morning of autumn and your vehicle's tire pressure sensor just tripped, skip the gas station and inflate your tires at the Library.
The RYSEAB portable air compressor is small but powerful pump, needing only five minutes to fully inflate a car tire or one minute to refill a car tire under normal circumstances. The cordless design and bright, LED display make it perfect for roadside emergency and nighttime use. 
The kit includes a portable air compressor, air hose, USB cable, needle adapters and user manual.
Borrowing restrictions
Air compressors can be reserved by Worthington Libraries cardholders.
Must be picked up and returned to a Worthington Libraries location.
Renewals are not available.
More like this