History
Worthington Park Library is Worthington Libraries' third location. Situated in the Worthington Park Shopping Centre, the Worthington Park Library primarily serves the northeast part of Worthington Libraries' service district.
On July 17, 2007, the library board approved a resolution to appropriate funds to open a storefront library. On December 17, 2007 Worthington Libraries signed the lease for the space in the Worthington Park Shopping Centre and construction commenced on January 22, 2008. The Worthington Park Library opened on April 16, 2008 and was expanded first in December 2013 and again in April 2019.
Finding us
Worthington Park Library is situated north of I-270 and west of I-71.
Worthington Park Library's nearest COTA bus stops are at Sancus Blvd. and Park Road, about three-quarters of a mile away. The COTA stop numbers are 7469 (northbound) and 7470 (southbound) on the ‌ 41 Crosswoods-Polaris Rush Hour line and ‌ 102 Polaris Pkwy./N. High Standard line.
Parking
Parking for Worthington Park Library is available in the Worthington Park Shopping Centre lot. Bike racks are also available.
1389 Worthington Centre Drive
Worthington, OH 43085
United States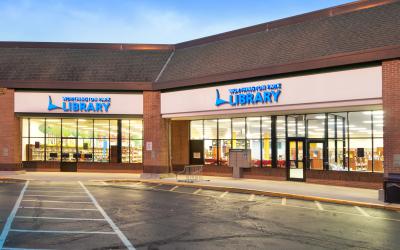 Manager

I am the library manager at Worthington Park Library. I love all kinds of books, but my favorites are about adventures big and small, especially if they're mysterious or magical. I have a soft spot for graphic novels of all types. I also love to hike and camp, play music and pretend I'm actually going to complete a craft project.
Get in touch