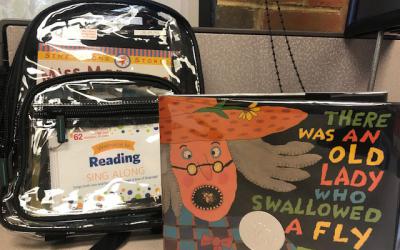 Check out the best read-together books for new readers
Looking for the best books for new readers? Check out a Welcome to Reading backpack! Filled with five highly-engaging books based on a specific theme, beginning readers can feel successful with these kits. Books are meant for children and grown-ups to read together.
Borrowing restrictions
Welcome to Reading backpacks can be reserved by Worthington Libraries cardholders.
Must be picked up and returned to a Worthington Libraries location.
Renewals are not available.
Recommended for
More like this