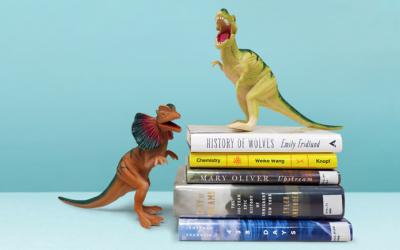 Dino-mite! Books and more
Whether you're looking for holiday gifts for others or a title to take up yourself, we have ideas about books, music and movies! Read on for our 2019 faves-- you'll find selections for all ages and just about every genre.
Library staff loved these 160 titles published in 2019.