History
The Northwest Library is a cooperative project of the Worthington Libraries and the Columbus Metropolitan Library and is managed by the Worthington Libraries. The Northwest Library primarily serves the area between the Olentangy and Scioto rivers, extending from the Delaware County line south to Henderson Road.
In 1992, trustees from Columbus Metropolitan Library and Worthington Libraries began meeting regularly to explore ways to provide library service to the fast growing northwest area of Franklin County. On October 13, 1993, the two library boards signed a Joint Development Agreement for the Construction and Operation of a New Library Facility. Groundbreaking for the facility took place on September 13, 1994 and Opening Day was April 16, 1996. It is the first library in Ohio and only the second in the entire nation to be built and operated by two library systems.
Finding us
Northwest Library is situated just north of I-270 and west of OH-315.
Northwest Library is served by two COTA bus lines. The ‌ 33 Henderson Standard line offers a stop near Stanburn and Hard Rd., COTA stop number 7906 northbound, and a stop near Hard Rd. and Heathermoor 7905 eastbound. The ‌ 74 Smoky Row Rush Hour line stops at Hard Road and Smoky Row Road, approximately one-half mile away, COTA stop numbers 4400 (northbound) and 5244 (southbound).
Parking
Parking for Northwest Library is available in a dedicated parking lot. Bike racks are also available.
2280 Hard Road
Columbus, OH 43235
United States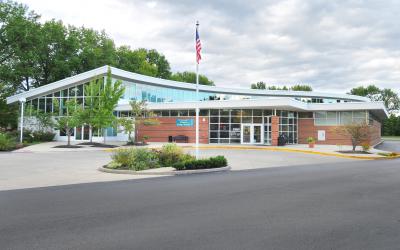 Manager

I am the library manager at Northwest Library. The only books I don't enjoy are ones where the main character dies— happy endings only, please. I aspire to be a good cook one day, but I still burn or undercook almost everything. I should probably read one of the cookbooks I check out from the library, instead of just looking at the pictures
Get in touch