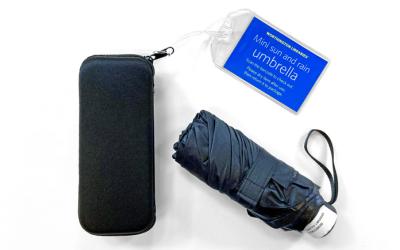 Hey, sugar! Use one of our handy umbrellas to prevent melting
If a rain shower catches you unprepared, the Library can prevent it from dampening your day!
Check out a mini umbrella and get protection from both storm and sun. Compact and sturdily constructed, the umbrella provides an ultraviolet protection factor of 50+, which means it blocks 99% of UV rays.
Includes umbrella and carrying case.
Borrowing restrictions
Umbrellas cannot be reserved.
Must be picked up and returned to a Worthington Libraries location.
Renewals are not available.
More like this