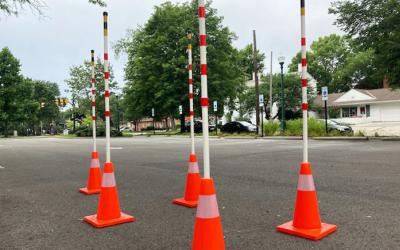 Practice makes perfect! Kit has components for driving test's maneuverability section
The driving skills test kit has everything you need to become a parallel parking pro and ace the maneuverability section of the driving skills test required by the Ohio Bureau of Motor Vehicles (BMV) to receive a new driver license.
The kit includes traffic cones, collapsible poles, "student driver" car magnets, a tape measure and instructions for cone setup and test requirements. There are also stress relief toys for the driving coach!
Borrowing restrictions
Driving skills test kits can be reserved by Worthington Libraries cardholders.
Must be picked up and returned to a Worthington Libraries location.
Renewals are not available.
More like this