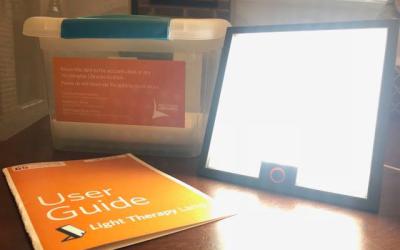 Gray days getting you down? Brighten your mood with a light therapy lamp!
Light therapy is a way to treat seasonal affective disorder and certain other conditions by exposure to artificial light. These are not tanning lamps. A user guide containing general information and warnings/precautions accompanies the lamp.
You can also visit any library to use a light therapy lamp station in 20-minute sessions.
Borrowing restrictions
Light therapy lamps can be reserved by Worthington Libraries cardholders.
Must be picked up and returned to a Worthington Libraries location.
Renewals are not available.
Recommended for
More like this