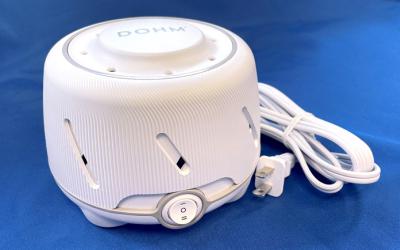 Try a white noise machine for a restful night's sleep
White noise machines block out the sound of potential distractions, perfect for those having trouble concentrating at work or falling asleep at night.
The library's machines create fan-based, natural white noise to produce soothing, ambient sounds of moving air.
The kit includes a sound machine and instruction sheet.
Borrowing restrictions
White noise machines can be reserved by Worthington Libraries cardholders.
Must be picked up and returned to a Worthington Libraries location.
Renewals are not available.
More like this