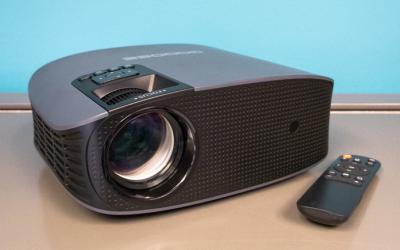 A projector can make your next outdoor movie night a blockbuster!
Planning an outdoor family movie night or hosting the big game for your neighborhood? Maybe you need to give a business presentation. Get a projector from the Library, so you can focus on your event.
The GooDee projector offers solid picture quality in an easy-to-use, compact package. Its projection distance ranges from 5 to 18 feet, with a large, 230-inch screen size. A good contrast ratio and brightness make the projector perfect for day or night viewing.
The kit includes a projector and lens cap, carrying case, remote control, related cables and user manual.
Borrowing restrictions
Projectors can be reserved by Worthington Libraries cardholders.
Must be picked up and returned to a Worthington Libraries location.
Renewals are not available.
Recommended for
More like this