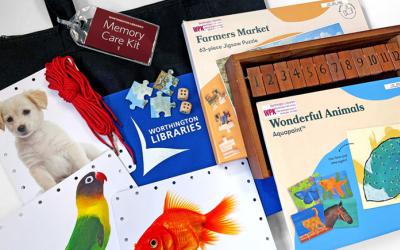 Memory care kits are designed to promote engaging interactions between people experiencing memory loss and their caregivers. Inside the blue and black bags, you'll find puzzles, word searches, crafts, games and other activities as well as a guide for caregivers.
Borrowing restrictions
Memory care kits can be reserved by Worthington Libraries cardholders.
Must be picked up and returned to a Worthington Libraries location.
Renewals are not available.
Recommended for
More like this