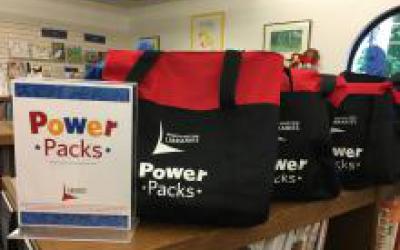 Explore STEAM topics with books and manipulatives
Power Packs offer interactive learning activities for older children, ages six and up. Inside the red and black bag, you'll find books and manipulatives. Kits cover a variety of STEAM— science, technology, engineering, art and math— topics such as animations, computer circuitry, fashion design, the human body and more.
Borrowing restrictions
Power Packs can be reserved by Worthington Libraries cardholders.
Must be picked up and returned to a Worthington Libraries location.
Renewals are not available.
More like this