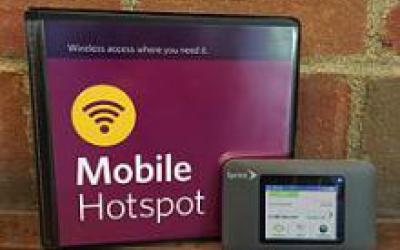 Get internet access to go!
Need internet access while you're on the go? Check out a mobile hotspot!
Mobile hotspots can be used anywhere to create a wireless network. You can connect any WiFi-enabled mobile device, laptop, printer, digital camera or gaming device.
Hotspots are easy to use: turn one on and connect your device to the WiFi network using the password displayed on the hotspot's screen. A strong cellular signal is needed; if you're in a location where you're unable to get cellphone service, the hotspot device will not work either.
Borrowing restrictions
Mobile hotspots can be reserved by Worthington Libraries cardholders.
Must be picked up and returned to a Worthington Libraries location.
Renewals are not available.
More like this