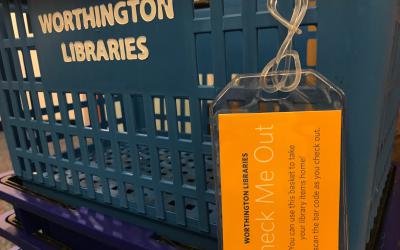 A tisket, a tasket, take books home in a basket.
Located near the entrance of each library location, our browsing baskets make it easy to gather and transport checked out items from the library to your home and back again.
Borrowing restrictions
Browsing baskets cannot be reserved.
Must be picked up and returned to a Worthington Libraries location.
Renewals are not available.
More like this