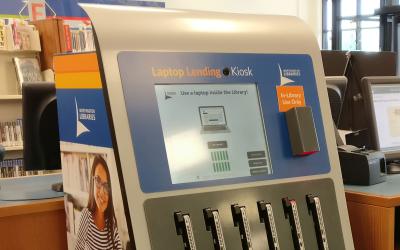 Check out a laptop computer to use while you're in the library!
Work where you want in the library with a laptop!
You may use a personal USB device to load files or save your work. Laptops do not have DVD/CD or floppy drives.
Laptops offer the same software available on the library's desktop computers and can be checked out for two-hour sessions. After two hours, a laptop must be returned to the charging kiosk and another can be checked out, if available. Laptops must be returned to the charging station where they were checked out.
Borrowing restrictions
Laptops cannot be reserved.
Renewals are not available.
Available at
More like this