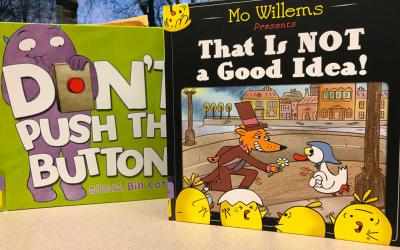 Read-along books for burgeoning readers
Read-along books combine picture books with audiobooks for burgeoning readers.
Read-along books are hardcover books with audio built right in. They include speakers and a headphone jack, with audio controls attached to the inside cover of the book. Audio narration includes page navigation.
Find read-along books from Vox Books and Wonder Books in the children's area of each library location-- look for the purple "AUDIO" label.
Borrowing restrictions
Read-along books can be reserved by cardholders from any Central Library Consortium member library.
May be renewed, if no one is waiting.
Recommended for
More like this