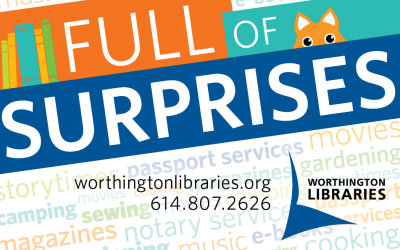 Thank you for your interest in joining Worthington Libraries! All residents of Ohio are eligible to apply for a free library card.
Borrower's agreement
It is my responsibility to:
Keep my library account up to date with correct address, phone and email address.
Let library staff know if my name changes.
Be financially responsible for material borrowed with this card.
Monitor the material my child selects and checks out on this card.
Pay all charges for the loss of or damage to all materials borrowed on this card.
Report a lost/stolen card immediately; I am solely responsible for items lost/stolen by someone using my lost/stolen card until I report my card lost/stolen.
The Library will:
Hold parent/signator solely responsible for ensuring material borrowed by their child/ward is appropriate. The library's collection serves a wide diversity of patrons and therefore contains material some may feel is inappropriate.
Hold parent/signator of a minor (those age 17 and under) responsible for charges for loss of or damage to material borrowed with this card until the card expires.