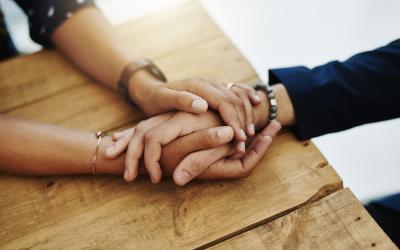 Need help for yourself, or your children? Here are some important contacts and resources, updated to reflect closures and other limitations during the coronavirus crisis.
Advocacy
Offices are closed to the public until further notice, but staff continue to provide services. Visit the website listed above for applicable telephone numbers and email addresses.
614-235-5747
614-275-5828
Assault and violence
614-294-7867
Live help is available at the above telephone number Monday through Friday from 9:00am-7:00pm. Website is intended for informational and reporting purposes only. There is no guarantee submitted information will be received or processed immediately.
614-229-7000
The homepage offers important tips for preventing child abuse and neglect during the COVID-19 pandemic.
888-373-7888
Although the office remains closed to help slow the spread of COVID-19, staff is working remotely to continue providing services to survivors, programs and the community.
24-Hour Sexual Assault Helpline: 614-267-7020
Mental and physical health
Grief and bereavement
Stress and anxiety
Employee Assistance Programs
Many large employers have employee assistance programs in place to help their workers navigate life's challenges. Please check with your employer to see if this applies to you and contact a provider for immediate assistance.
17 and younger: 614-722-1800
18 and older: 888-276-2273
24-hour youth crisis hotline: 614-294-5553
This program links volunteer mental health professionals with those who need, but cannot afford, mental health counseling.
800-273-8255
24-hour LGBTQ crisis hotline: 866-488-7386
Women's health
Call for Breast and Cervical Cancer Screening: 866-418-4963
Pregnancy and Postpartum Support: 614-315-8989
614-355-6350
This program, run by Nationwide Children's Hospital, provides prenatal and postpartum care for pregnant women up the age of 21 and a half years-old.
614-645-7065
Legal and government
614-525-3275
To help prevent the spread of illness, walk-in services are not available at Columbus Public Health until further notice. Applications can still be submitted online, by phone or by mail; learn more at the website above.
Staff are available to answer questions via the chat function at the website listed above. The web chat is monitored weekdays 9am-3pm. Questions are answered on a first come first served basis.
614-525-3333
614-241-2001
Social services
614-645-7250
Plans, funds and delivers services that help older adults and individuals with disabilities remain safe and independent in their homes.
Provides supplemental learning support for students with disabilities.
6700 Huntley Road
Columbus, OH 43229
614-985-1766
Pantry volunteers continue to distribute food car side in their parking lot during normal service hours (Mondays, 10am-2pm; Wednesdays, 3-7pm; Saturdays, 10am-12pm). Home delivery is available to those who are homebound; visit their website for more information.
614-251-7610
614-636-3208
Families with children currently enrolled in pre-K-grade 12 may apply.