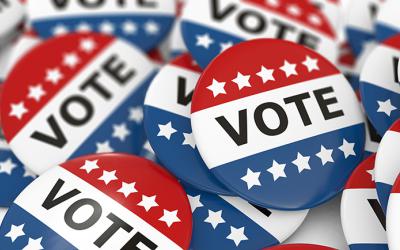 If you have questions about registering to vote, you've come to the right place! Use the information in this handy guide to take it a step further. Identify your polling location and determine which candidates and issues will be on the upcoming ballot. Become a better-informed voter by checking out the links to voter guides and fact-checking sites, too!
Other information on candidates
Political fact-checking
As political messages proliferate, some news and nonpartisan, nonprofit organizations have created websites dedicated to verifying the accuracy of statements made in political advertisements, debates and public appearances. Additionally, fact-checking sites, such as the ones listed below, try to identify the missing context and sources for assertions made by the candidates or the organizations working on their behalf. Some sites score an ad or comment on a scale ranging from entirely true to totally false.
More like this