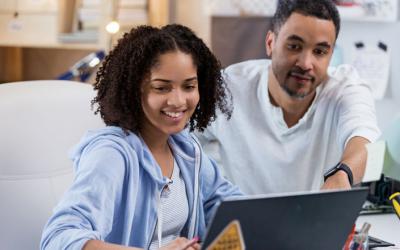 Need help with schoolwork or doing an assignment? Need to print? Need internet access? Need to find a book to read or a video to watch? The Library can help! Start here to find out how.
Need help?
Here are a few ways you can contact us:
Not sure what to say? Try typing these when you contact us:
I need help with my schoolwork.
I don't know how to do my assignment.
I need help finding information about ____.
I need help finding a book to read.
Need technology?
Pick up print jobs at the Library after sending them wirelessly.
Need resources?
We have lots of resources just for kids:
Need a library card?
Many of our resources require a Worthington Libraries library card. Don't worry! If you don't have one, you can sign up online with just an email address. Ask a grown-up for help.