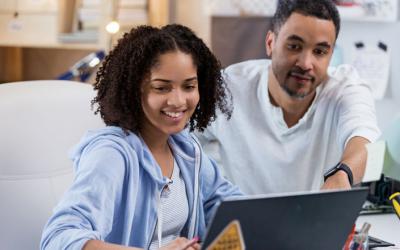 Need help with schoolwork or doing an assignment? Need to print? Need internet access? Need to find a book to read or a video to watch? The Library can help! Start here to find out how.
Need help?
Here are a few ways you can contact us:
Not sure what to say? Try starting with these when you contact us:
I need help with my schoolwork.
I don't know how to do my assignment.
I need help finding information about ____.
I need help finding a book to read.
Need technology?
Access free Wi-Fi, even after hours from library parking lots.
Need resources?
We have lots of resources just for kids:
Databases for school and homework
A list of the library databases most relevant to schoolwork. Find schoolwork guides focusing on different academic subjects, as well as databases providing information on cultures, science, language learning and more.
E-books for kids & teens
From animated, talking picture books for preschoolers to full chapter books for kids-- access fiction and nonfiction e-books and e-audiobooks geared toward all ages.
Videos for kids & teens
A treasure trove of online video access! Find a variety of media including informational videos and documentaries.
These resources require a Worthington Libraries library card. Don't worry! If you don't have one, you can sign up online with just an email address. Ask a grown-up for help.