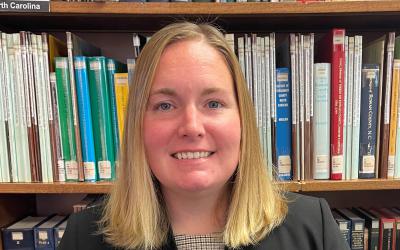 I am so looking forward to my first summer here. Have you seen Ricky the raccoon dressed as an alien to promote our summer reading club, Blast Off With Reading? I just can't with how adorable it is.
The summer reading club, sponsored by the Friends Foundation of Worthington Libraries, offers a true community experience with prizes that inspire (books!) and delight (coupons to local businesses!). We are so blessed to have such wonderful community partners who help make all of this possible. In addition to the Friends Foundation, I'd like to thank Experience Worthington and the City of Worthington Parks and Recreation Department for all of their assistance.
Library staff has planned so many exciting programs for the whole family, from space-themed movie nights at Northwest Library to meet-and-greets with lizards, rabbits and a hedgehog (see the inside calendar for all the details) - this is truly the best time of year to visit the Library!
Following on the heels of our participation in Worthington's Memorial Day Parade, the library will also be represented at the Columbus Pride March. Libraries are proud allies of our LGBTQ+ community, and this is a great way to show our support for our staff and their families, as well as our patrons. Plus, I embrace any opportunity to put on a library t-shirt and promote diversity and access to information. 
This is a time when book challenges are on the increase in public and school libraries across the country. I want our community to know, in accordance with our Social Justice and the Work of Worthington Libraries policy, we are dedicated to building and maintaining a diverse collection of materials to meet the needs of everyone in our community. 
And everyone in the community is who I want to see at the Library this summer. Please join us for all the intergalactic fun! I'll be the one in green face paint trying to channel my inner alien (but I'll never be as cute as Ricky).